I've Deleted Instagram and Maybe You Should Too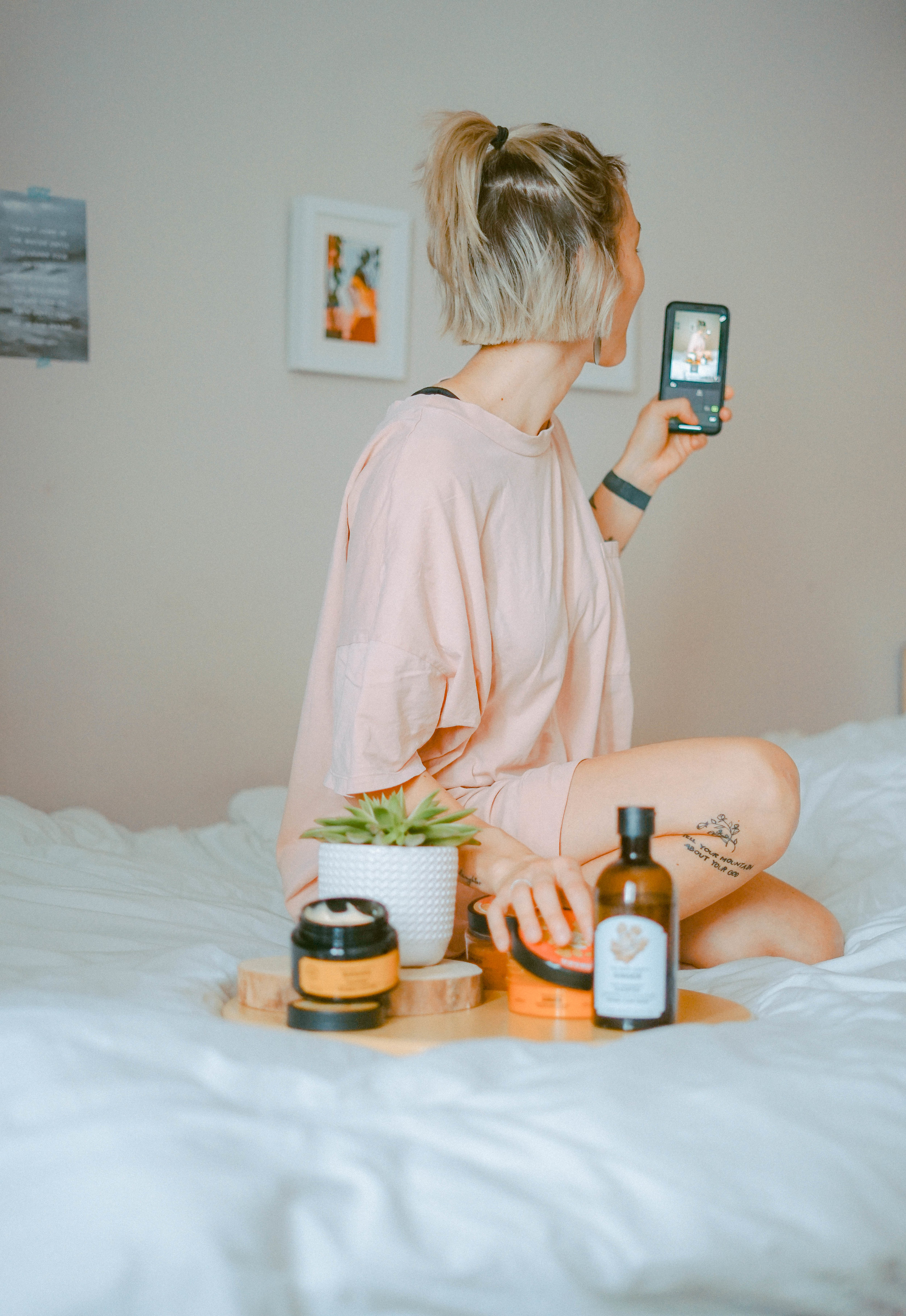 "It is impossible to dispute the fact that the rise of social media, especially Instagram, has changed the way we live our lives."
Much has already been said and written about the effects of the internet and its platforms on mental health. It is impossible to dispute the fact that the rise of social media, especially Instagram, has changed the way we live our lives - both in the grand scheme of things as well as on a tiny scale.
The other day, I was standing in a crowd at a Florence and the Machine concert, when singer Florence Welsh asked the audience to put away their phones. Her mission? To get the audience not to record but to enjoy her concert, not to preserve but to live in the moment. For a generation that carries a 'picture, or it didn't happen' mentality, with thousands of phones up in the air at that moment, it felt strange to see all the little lights of screens recording turn off and be put away. Truthfully, I think it might have been the sudden transience of that moment, when nobody had a phone out, that made it more unique. After all, when does a video taken at a concert ever capture the real magic of the moment? Does anyone ever look at the videos taken at such a concert again? None the less, this moment led me to think. Have we forgotten how to enjoy a moment, without capturing it to relive it all over again? Or worse, have we forgotten how to recall memories only from our memory?
As so often, once you start thinking about something, the topic seems to surround you suddenly. A few days after the concert, I stumbled across a podcast called "Talk Tech To Me!" hosted by journalist, Jackie Annesley. In this specific episode she was in conversation with Pandora Sykes. As a long-time admirer of Pandora Sykes's writing and an avid listener of her and Dolly Alderton's Podcast "The High Low" I wasn't entirely surprised to hear that Sykes has deleted Instagram off her phone. The writer only downloads the app at a specific time to catch up with images friends have posted or messages she has received. There was something about that idea which stuck with me, and I deleted Instagram off of my phone the same day. Now, I have nowhere near as much discipline or self-restraint as Pandora Sykes seems to have. I redownload Instagram once a day, as opposed to once a week, but I do feel like it makes a tremendous difference throughout my day. There are so many more moments to enjoy, instead of trying to share them with people who probably couldn't care less about an artfully composed picture of my cappuccino or of the sunset on my way home from uni that looks a lot less impressive on screen than it does in real life anyway.
I consider myself guilty of getting sucked into scrolling through Instagram, often mindlessly, almost unaware of what it is I am looking at. Therefore, I frankly don't even enjoy it all that much most of the time. Not only can 5 minutes quickly turn into 20, but the influx of information and visuals often leaves me drained, or feeling low rather than giving me a sometimes much-needed break from whatever it was I've been doing before. By only downloading Instagram once a day, I found that I consume the content in front of me much more consciously. I have actually started to enjoy the content again. Originally, inspiration was my main reason for using Instagram, long before it became a simple tool to fight boredom, and it feels incredible to reestablish it as a tool for precisely that once more.
The Instagram app on my phone has filled up a time slot in my day that once was reserved for anything else, even boredom - but boredom, in turn, can free up my mind to dream, to relax or even to create. To circle back to the Florence and the Machine concert and the thoughts revolving around it, I think the concept of making real-life memories, remembering them and dreaming of them are so important, but Instagram stops us from doing this. I, for one, have always been a massive daydreamer and chances are, if I have nothing else to distract me, I can dream up anything without any boundaries or realism, conquer new worlds fearlessly and become the hero of my own story. The problem is, there is always something, especially Instagram, to distract me.
Deleting Instagram has been a very recent decision, and I cannot say how exactly this is going to continue, or how it will make me feel in the long run, but right now I feel liberated. I feel like I have reclaimed a freedom I wasn't even aware that I had lost. I am incredibly excited to read the pile of books waiting on my nightstand and to daydream in the free time I now have.

Words by Jule Scott