The Death of Fashion Trends & The Rise of Personal Style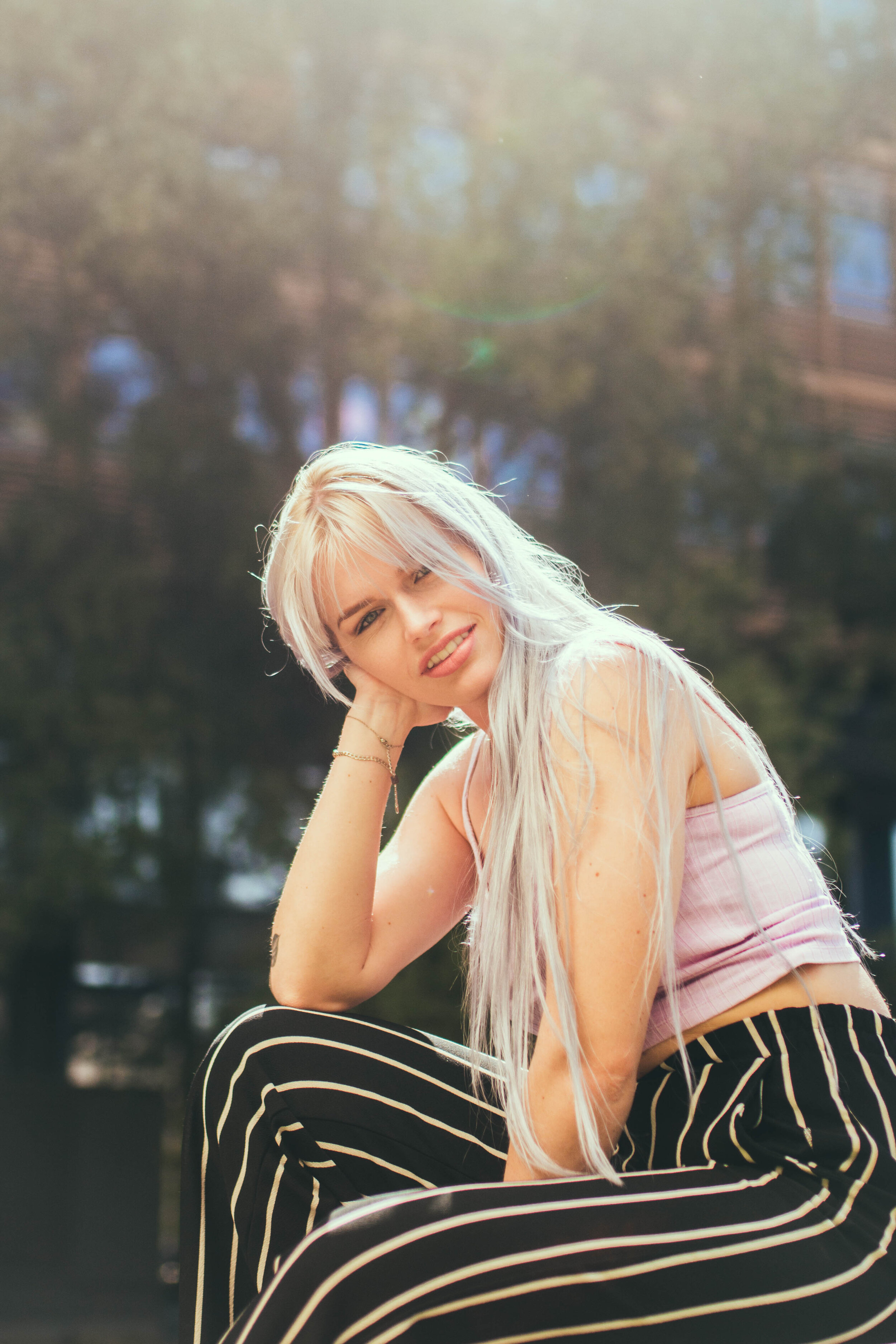 "Perhaps the most significant trend of any season nowadays, which might already be a sign of the diminishing significance of trends and of consumers feeling overwhelmed by them, has to be one's own personal style."
There is a sense of snobbery towards trends in the fashion world, a feeling I, as a fashion student, am absolutely no stranger to. Surely, I would like to think I am immune to trends, but I know that I am not, and that there is nothing wrong with that. Trends, when seen from the right angle, make fashion more interesting; they can expand our horizons, take us out of our own bubble of what we like to consider fashionable or stylish and open our eyes to a whole other world beyond our safe fashion bubble. No doubt, there are trends out there that I would love to shield my eyes from and there certainly are trends that I will never be on board with, but trends are fun nonetheless, and at the end of the day isn't fashion supposed to be fun?
A trend is, per definition, that one thing everybody is wearing on the street, or let me be more precise, on Instagram. The birth of a trend in itself is hard to explain. Quintessentially trends are a mix of factors coming together, sometimes created by a designer and adopted by society and sometimes created by societal and political happenings (like grunge, punk or street style) and then later adopted by designers who recognise the significance of the trend. Whilst there are trend pieces that everybody likes to wear (Reformation leopard print skirt anyone?), most trends flourish when they are adopted by people of different style genres, because that is where a person's individuality comes to play.
Perhaps the most significant trend of any season nowadays, which might already be a sign of the diminishing significance of trends and of consumers feeling overwhelmed by them, has to be one's own 'personal style'. Needless to say, every type of garment looks different on individual people thanks to different body types, skin tones, hair colours, attitudes and preferences. Not all trends seem entirely inclusive to all the various shapes, sizes, skin tones and personalities, but these people adopting a style and making it their own is what makes a trend blossom.
Trends are, in a way, the life line of fashion. Its continuous existence solely possible due to ever-changing and reoccurring trends. One only has to look at the development in fashion over the past decade to see this. From live-streamed fashion shows, to See-Now-Buy-Now revolutionising the entire Fashion Cycle. Fashion Shows and brands seem to become one with their social media feed, constantly refreshing and renewing their content. The thirst for newness has truly never been quenched quicker than it is nowadays.
James Laver, a fashion theorist and museum curator for the V&A, first wrote the so called 'Laver's Law' to theorise the fashion cycle and with that the death and birth of fashion in as early as 1937. In his theory, Laver rationalised that a trend that is 10 years too early for its time is considered indecent, that current fashion is smart, while a trend worn ten years too late is hideous, let alone ridiculous 20 years later. It barely needs to be pointed out that it is surprising right now, if a trend surpasses the longevity of a 24h Instagram Story, let alone an entire season, and even then, there are so many trends it is hard to keep track and pin point what exact trend the majority of society is actually following on any given day. The question that I have pondered on a lot lately is how much longer fashion and its creative greats can sustain the constant demand for novelty - or will it be us, the consumer, who soon give up on ever-changing and reemerging trends? After all, I find myself increasingly overwhelmed and, frankly said, tired by news of 'the new it-piece of the season' and 'the top trend you need to know wear in autumn', all of which seems to change almost over night.
So, what are we going to do about the increasing fatigue when it comes to trends, and by proxy fashion? I refuse to believe that fashion will ever go extinct - it is ultimately too relevant in a society with a "you are what you wear" way of thinking. Moreover, fashion feeds our creativity and has always been the best way of self-expression, the latter being the driving force behind fashion and trends itself.
Fashion and trends will no doubt have to adapt in order to keep their relevance and credibility, and reclaim their importance in society. I personally will continue to try and find my own way, respect my own style, and pick the things I love, regardless of what's an it-piece right this moment. Should this said it-piece be something I adore, however, you'll definitely find me wearing it out and proud.

Words by Jule Scott